Sibling rivalry is not a topic new to parents of multiple children. Just like a jigsaw puzzle, each member of the family is an essential building block to the well-being and happiness of the collective whole. Raising a family with just my husband as my support in a foreign land makes it even more important for me to instill virtues in my sons. Virtues that I will like them to grow up with and practice forever.
It is important to look at your role as a parent as the coach of a team. A team that God has assembled to reflect His wondrous glory. Each member of the family plays a role in helping the whole family fulfill a shared God-given potential.
When my second son was born, I realized that my older son started to feel left out. Although he was included in the anticipation during my pregnancy journey, he felt adrift after his brother made his big debut into the world. How was I to make him feel he was just as important to me as his baby brother?
This is what i have learnt as a mother to multiple children: Your kids don't relish fighting. They do not fight because one toy is bigger or better than the other. Majority of fights happen due to an underlying cause like family dynamics.
There's always going to be competition for your attention. Differences in developmental stages and milestones can also lead to moneys of jealousy  and/or misunderstanding. When left unchecked, sibling rivalry can grow with your children. As they get older, this can affect their other relationships and even self-esteem.
There is no cure all to sibling rivalry. Rivalry is inevitable sometimes but it is manageable. There's no way to stop bickering forever. There are, however, ways to minimise conflict in and out of the home and maximise conflict resolution.
Drawing on my faith, these five verses helped me and still help me whenever there is even the slightest of signs of trouble between the brothers.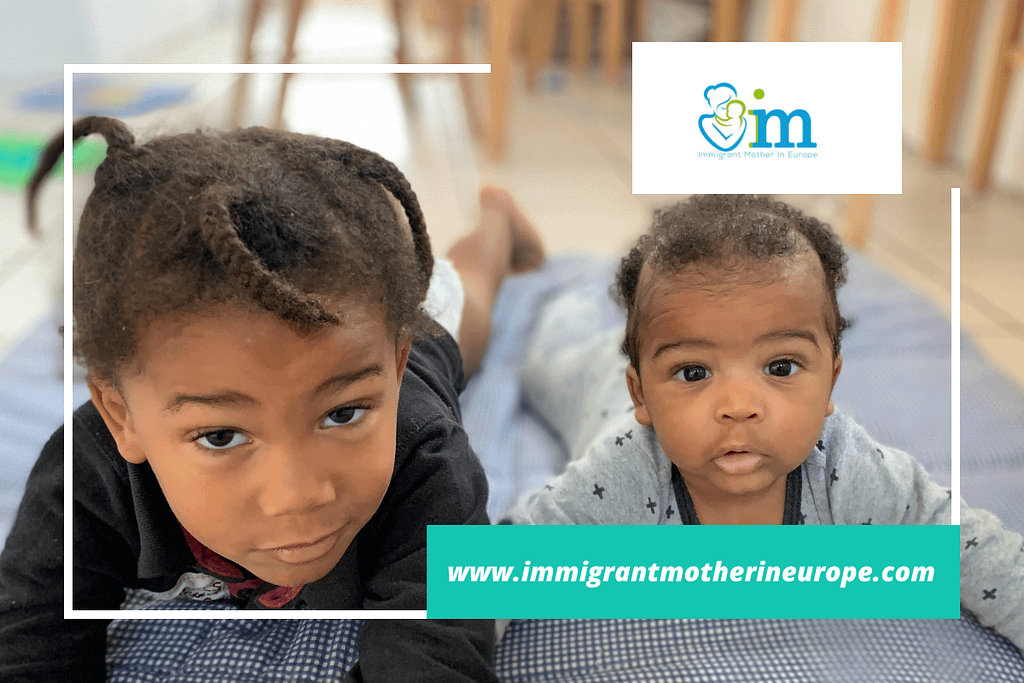 UNITE YOUR FAMILY AROUND A COMMON VISION
"Where there is no revelation, people cast off restraint; but blessed is the one who heeds wisdom's instruction."

Proverbs 29:18
We create families because we want unending love, a sense of belonging among other reasons. But what do you want your family to be known for? The family of musically talented people? The family that is always dignified and well put together?
As parents, we are responsible for creating a cooperative and safe environment. avoid comparing your children, favouring one or the other, or pitting them against each other. We must set an example of how we expect our children to act and interact. If you cuss or tidy up after using an area of the house, your children are more likely to do the same and see it as the proper way of doing things. We can and should consciously give our children problem solving tools in order to avoid disputes. Demonstrate how compromise works and approach situations in a positive and appropriate way. Remember that more often than not, your children will do as you do, and not as you say.
CELEBRATE EACH MEMBER OF YOUR FAMILY FOR THEIR UNIQUE VALUE
"Even so the body is not made up of one part but of many."

1 Corinthians 12:14
Your kids are less likely to fight if they feel you appreciate each of them as an individual. Celebrate their individuality. Avoid labels and let each child know how special they are to you. They each deserve their individual time with you as well as communal time with you. Get involved in activities that they enjoy doing. My oldest loves to monopolise my time with him on the Wii while his daddy time is spent mostly out on the trampoline. Our toddler loves to run around in the yard with me or just cuddle and watch nursery rhymes while he mostly explores the home office and all the computers and cool gadgets with Daddy.
As much as spending time with them is important, teach them to also have individual time and sibling time with each other without they parents in the mix to encourage building strong bonds.If there is a need for punishment, avoid making it a public conversation if not all your children are being punished. Doing this can prevent your children from feeling shame in front of his other siblings and creating animosity and/resentment towards them or you. Punishments are an avenue to teach a lesson, not make an announcement or example.
NEVER STOP TALKING ABOUT WHAT YOUR FAMILY IS ABOUT
"These commandments that I give you today are to be on your hearts. Impress them on your children. Talk about them when you sit at home and when you walk along the road, when you lie down and when you get up."

Deuteronomy 6:6-7
This doesn't mean holding a family meeting every evening to discuss your family's aims, objectives and goals. Let your children know implicitly and explicitly from an early age. Do this through using examples and references in your daily family devotions, game nights, walks, play time and even when you read a book together. By consciously doing this, your children come to understand and can relate to what your family stands for and means to each of you individually and collectively. Giving everyone in the family a chance to say what they want to say is very important. Create and sustain a nurturing atmosphere. This also gives an opportunity to establish house rules that all family members can agree to follow. These rules can be memorialised and hung in a public space like the living room or kitchen to remind everyone of their shared commitment to the family unit.
ADOPT GRACE AND FORGIVENESS AS THE LEADERS OF YOUR FAMILY
"Be completely humble and gentle; be patient, bearing with one another in love. Make every effort to keep the unity of the Spirit through the bond of peace."

Ephesians 4:2-3
As a parent, fairness is essential; but fair doesn't always mean equal. Punishments and rewards can be tailored to each child's individual needs. Rewarding my children with the same toys, for example, is counter productive since they are 3 years apart in age and have different interests. It is important to note that, children, much like adults, get frustrated and emotional during a disagreement and/or fight. Listen to your children and respect and validate their feelings. Although their emotions at that particular moment do not excuse any negative or aggressive behaviour, your kids will be more likely to cooperate if they feel and know they are being heard. Violence is never accepted and it is important to establish and reiterate this early on in their lives. Using their words is the most sure way to solve problems and this will also help you raise articulate children.
LOVE EACH OTHER THROUGH EVERYTHING AND ANYTHING
"Above all, love each other deeply, because love covers over a multitude of sins."

1 Peter 4:8
There's nothing truer than this. People create families literally to have someone to love forever. Love means attention and care. Paying attention to what your children are doing so you can intervene before a situation begins or escalates is important. You will rarely witness the events that lead to a disagreement or fight. Instead of focusing on fault and blame, focus on what role each child (could have) played in the situation. In all situations, keeping calm, quiet and in control helps immensely. And your children will learn to handle situations in this same way like you do.